you can perform on stage at THE opera house?Go West Travel knows this amazing experience that has you on stage during a real performance (yes, in a bit part) 
this is a multiday experience, and includes all you need to do your part, including hair and makeup and the training to go and do what you need to do.   I think its an amazing experiential way to get to know the stunning SOH in a more personal way than just a visit with the normal crowds
You've always known you're a star. Now let the world see it!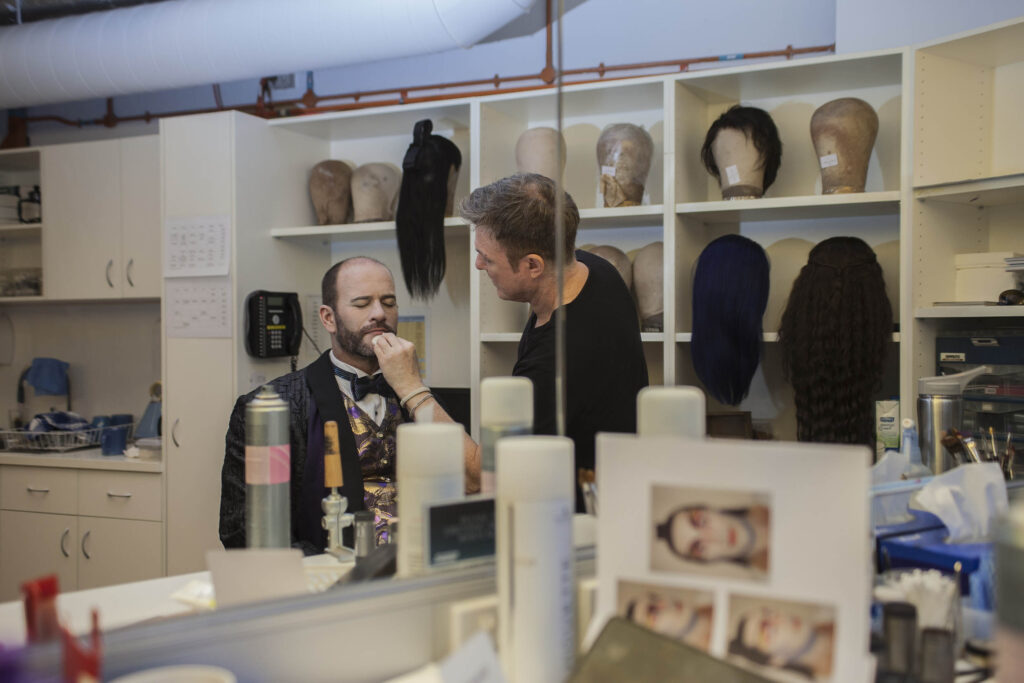 Arrive at the stage door of the Sydney Opera House at 6pm sharp for the experience of a lifetime – Opera Australia: Star at the Sydney Opera House. First, the Main Rehearsal Room for a briefing on your role with the Assistant Director or Stage Manager. Then on to the Dressing Room, wigs, make-up, an official photograph and then onto the stage for your Sydney Opera House debut.
Be a diva at the Sydney Opera House with your very own walk-on role.
This is opera from the star's perspective, and tonight, the experience is all yours.
A walk-on role with Opera Australia lets you explore so much more than the stage. You'll visit the Opera Australia studio and a costume dresser will fit you with a handmade costume. The Assistant Director will take you through what happens on stage —when you need to be still, when you need to be a star.
On the night of your performance, you'll enter the Sydney Opera House via stage door and report to hair and makeup to have your show makeup and wig applied. Then, you'll mount the stairs to the stage to enjoy this once-in-a-lifetime experience, while someone you love watches from the auditorium.
This experience will take place at the Sydney Opera House on a mutually agreed upon date between January and March or June and August 2021, based on availability. 10 places are available per production per annum.
INCLUSIONS
1 person on stage and a ticket for 1 guest in the audience. A costume fitting and hair and makeup session with Opera Australia's wardrobe department. Rehearsal with the show's director and/or choreographer. Backstage photographs taken by Opera Australia. Departs Costume fitting must be booked for a minimum of 2 days ahead of scheduled performance. Schedule for the day of the performance: 6:00pm Meet with Staff Chaperone at Stage Door (located under the Opera House steps), to collect your day pass and attend rehearsal. 6:10pm Rehearsal and orientation with Assistant Director/Stage Manager. 7:00pm Prepare in dressing room (change into costume etc with dresser). 7:30pm Wigs and make-up applied. Official 'action' photo with staff. 7:50pm Stage Debut! Enjoy the action and being part of the team before being escorted back to the Dressing Room to dress down. Watch the rest of the performance from the auditorium or depart Sydney Opera House as arranged.
TERMS AND CONDITIONS
Full terms and conditions will be provided during the booking process or upon request.