Today I attended a meeting with Princess Cruises. Did you know that I have been booking customers on Princess through the pandemic, and yes that has meant some bookings are already affected, but those customers have been getting little benefits,(like the doubling of deposits paid already) and people that love cruising also love Princesss. But, what is Cruising with Confidence- and if you choose to book a trip, what can you consider to give you some confidence.

The Cruise Line is wanting to make the future of your plans easy and worry free. When you are ready to book, you can take the plunge without risk of Covid-19 as they not only protect your money paid, but if you opt to go for Future Cruise credits, bonus value is given to you to put toward the next trip. Speak to me for more on how much and how its calculated, I already have many examples (real world examples) on my books.
---
OTHER THINGS PRINCESS IS DOING FOR GREAT CRUISING IN THE FUTURE.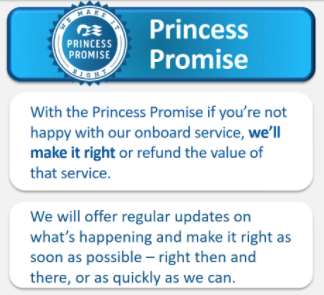 On board promise
this is not about covid, this is their promise that they will deliver service to what you expect, or they will refund the price paid. A great show of their confidence about their service standard.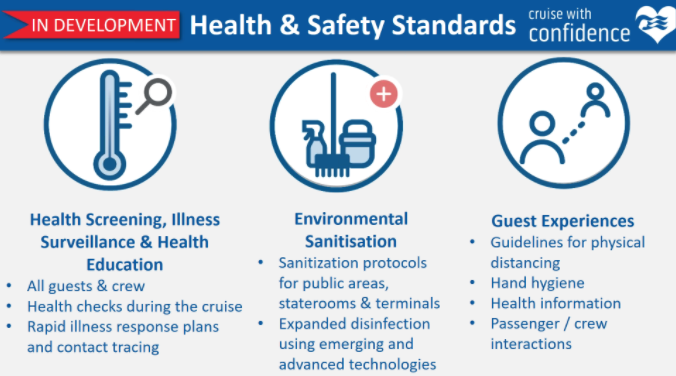 Covid Health & Safety
how they approach their cleanliness protocols and health already had reliable and efficient processes (due to Novovirus) and Covid-19 only has small changes to move to a softer Covid-19 for the healthiest environment for passengers and crew.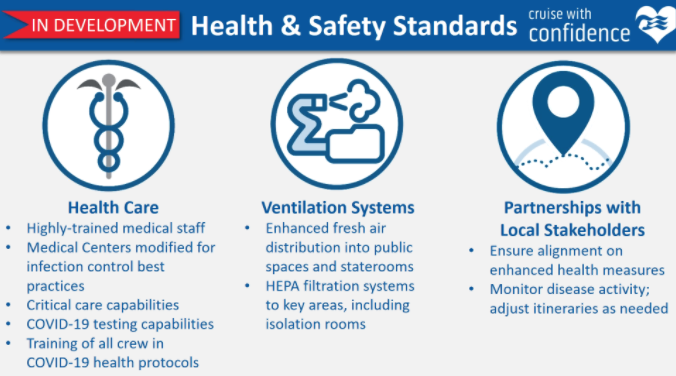 On Board Medical
Princess has additional medical services, including on board testing and improvements to things like ventilation.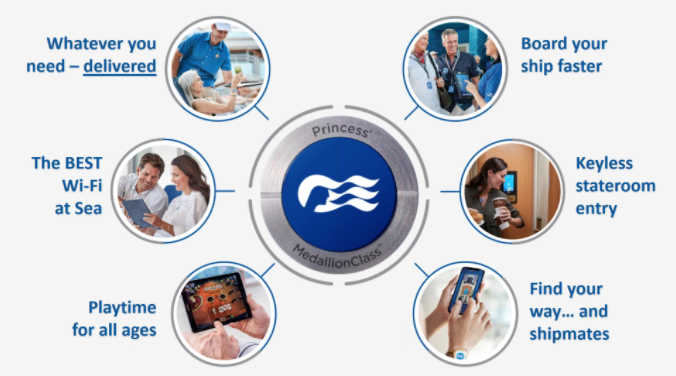 Practical Social distancing
Princess is excited to announce all ships that will service Australia and New Zealand will be Medallion Class, with amazing touch-less benefits to improve your health and safety.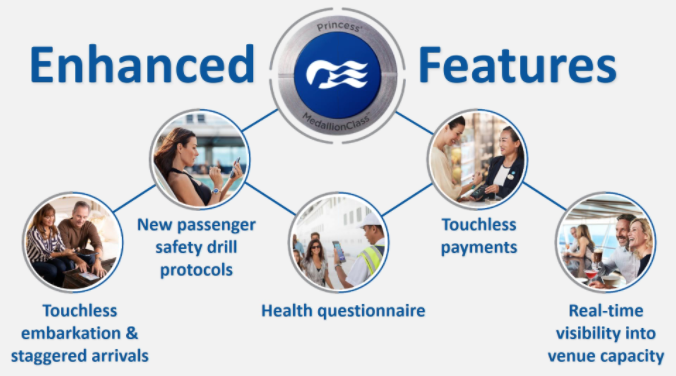 Everything done with tech
after we've all lived 2020, we can assess the benefits of these features. (and if you don't have a mobile phone or tablet, they have access terminal all around the ships)
---
---
Travel Insurance and your own responsibility

You must be insured for the duration of your trip. You need comprehensive travel insurance to cover cancellation, health requirements, luggage and additional expenses. Insurance policies rarely cover for loss of cash. If you choose to activate a policy as part of your credit card, it is important to confirm that the policy is activated and understand what is covered and what is not covered. I always recommend you contact your credit card provider and get the current policy wording and ensure that the policy meets your needs.

If you choose to travel without insurance, you cannot claim losses against Edward Law trading as Go West Travel except to the extent of Australian consumer law.