In mid 2021, Ed @ Go West Travel is trialling weeklong deals with one of my favourite group tour companies based in the USA. To make it easy for Australians and Kiwis, I am pricing the deals in AUD, and all discounts are genuine short term deals that my supplier wants to get 'more bums on seats' by going out with some good discounts. Call me today to get a fair deal and great value- work out the savings yourself, my AUD price is fabulous and is true value for a great holiday.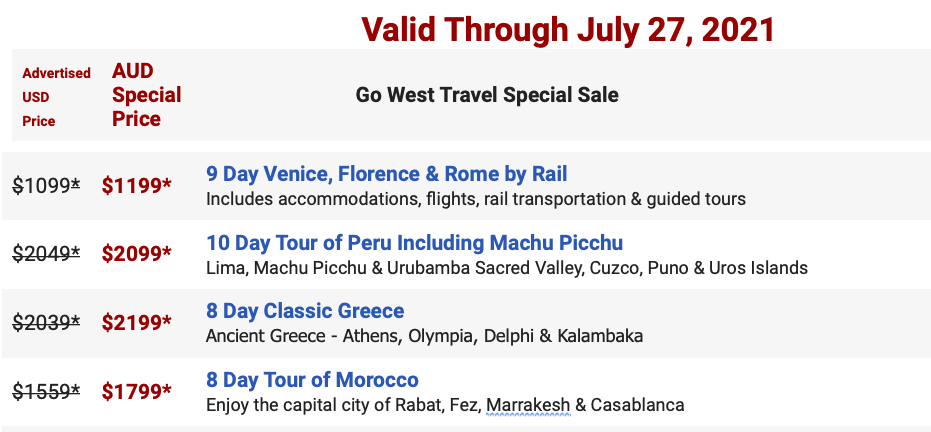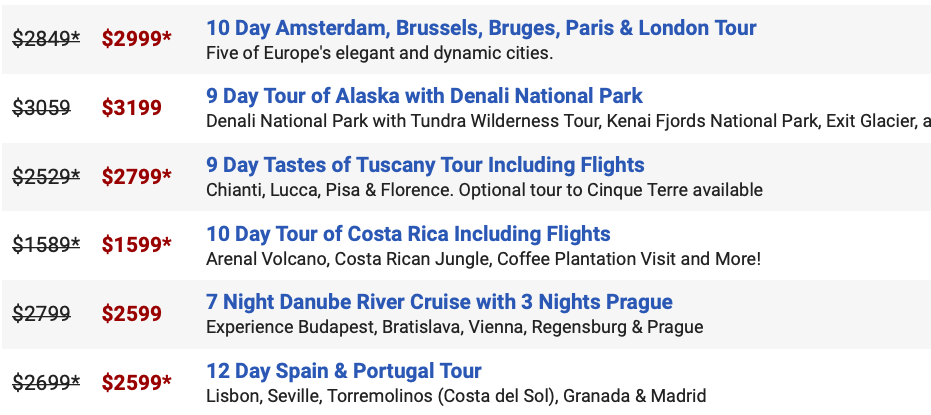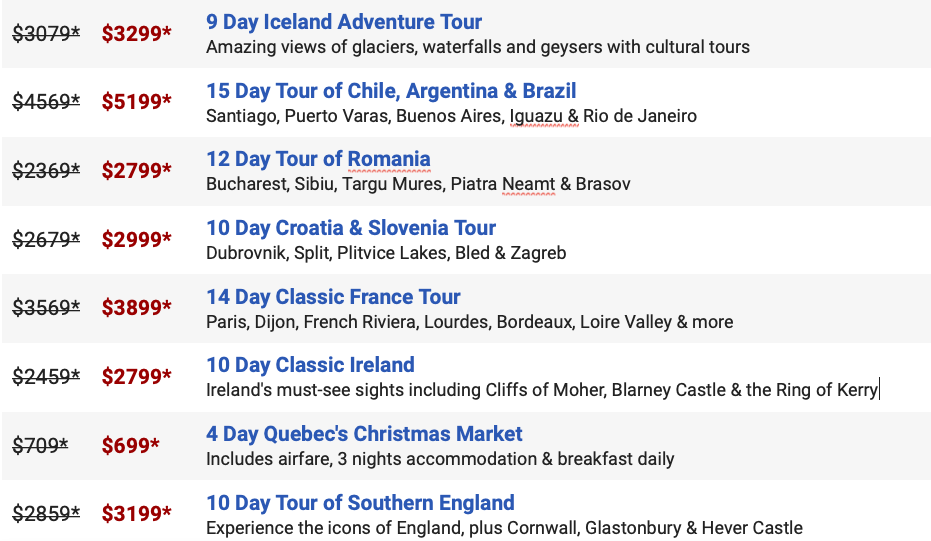 Released July 20, 2021 — Deposit must be paid by 5PM 27 July 2021 For more information, please contact me or visit http://gowesttravel.com.au* All prices are per person based on twin occupancy. Air and land tour prices apply from the gateway airport or city specified in the Package Highlights. Prices will vary from alternative gateway airports or cities and may be higher. The total price will be clearly displayed prior to any deposit being required. Additional baggage charges may apply.
EXCHANGE RATES, these tours are sold in USD, and Go West Travel has used the Visa Internaitonal Exchange rate for 20 July 2021 to convert to AUD All rates of exchange and value offered are correct at time of posting;
1 United States Dollar = 1.4069102174 Australian Dollar
1 Australian Dollar = 0.710777 United States Dollar
Currencies fluctuate every day. The rate shown is effective for transactions submitted to Visa on July 20, 2021, with a bank foreign transaction fee of 3.0%.