This article is for both Aussies and Kiwi customers that consider a 'see your own backyard' (or chuck out over the dutch for the kiwis)
From stunning coastlines and majestic alpine villages to outback highways and lush rainforests, Australian National Parks provided spectacular settings for driving holidays.
Australia has a wide range of accommodation to suit all budgets and interests to assist planning a safe and enjoyable itinerary. Camper van motorhomes allow great flexibility whilst Tourist and Holiday Parks provide budget accommodations with great facilities to take advantage of from eco-lodges in the tropical top end, glamping on the New South Wales south coast or island luxury lodges in South Australia, some of Australia's most unique accommodation is located in stunning natural landscape, perfect for a self-drive adventure.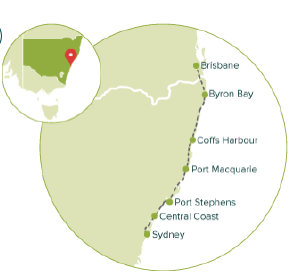 The Legendary Pacific Coast
Heading north from Sydney along the Pacific ocean coastline to Brisbane, this scenic Drive passes through some of the most striking landscapes in New South Wales. Golden send June 's, accessible safe beaches, majestic waterfalls, a lush hinterland and friendly coastal towns make this a truly enjoyable drive.
Enjoy surfing at World famous safe breaks, hiking through world heritage listed rain forest or alternatively, simply enjoy the regents fine food and wine.
The 930 km drive from Sydney is best divided into four days and takes in the central coast, port Stevens, Port Macquarie, Coffs Harbour, Byron Bay and the Tweed.

Journey snapshot;
Nearest major city Sydney
Duration 4 to 5 days
Distance 930 km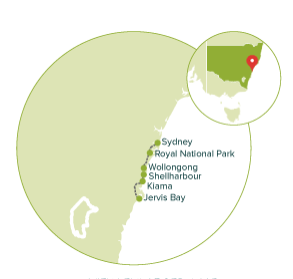 The Grand Pacific Drive
The grand Pacific Drive is one of Australia's most spectacular driving routes. Starting from the royal national Park south of Sydney, this route takes you along the coast to Wollongong, Shellharbour, Cuyama and the shoulder haven region
A highlight of the drive is the 665 m Sea Cliff Bridge, offering panoramic ocean and escarpment views. From the end of the drive, turn in land or head further south on the Sydney Melbourne coastal Drive.
Journey snapshot;
Nearest major city Sydney
Duration 1 to 2 days
Distance 179 KM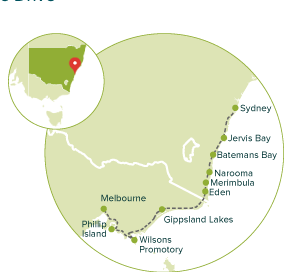 Sydney Melbourne Coastal Drive
The Sydney Melbourrne coastal drive joined the GRANT Pacific Drive to travel to length of the south coast of New South Wales and on to Melbourne. Winding through seaside town's and historic villages, past and crowded beaches and marine reserves, the sensational drive unlocks the beauty of the regions 30 national parks and reserves. Along the way, tantalize your taste buds with fine local produce from cheeses and wine to oysters and seafood.
The drive takes in Jarvis Bay, Batemans Bay, Narooma, Merimbula and Eden it is best done over six days
Journey snapshot;
Nearest major city Sydney
Duration 6 to 8 days
Distance 1033 KM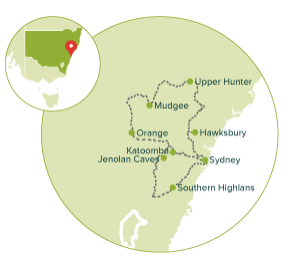 The Greater Blue Mountains Drive
The greater blue Mountain Drive has 18 Charming Dr. at the branch off the main route. Discover the world heritage listed blue mountains and see deep sandstone gorgeous, spectacular views in the eucalypt forest. Drive Northwest to explore the vineyards and farming areas of the upper Hunter, Hawkesbury, Maggie and Orange.
Drive Southwest for the gardens, local produce and cellar doors of the Southern Highlands. Along the way, visit historic villages and country market and enjoy Bush walks, museums and wildlife.
Journey snapshot;
Nearest major city Sydney
Duration two days
Distance 200 to 300km
---
Driving Tips
Much of Australias wildlife is nocturnal, so care needs to be taken on roads with twilight and late at night.
Most National Parks have and entry fee, with additional nightly fee is camping.
Flooded road should not be crossed as flood waters often have strong currents which can quickly move a car due to the cars tendency to float even temporarily (losing traction for the wheels and at that point its too late – ask me about my own experience with this)