la città dell'ospitalità - I truly believe that the millenia of hosting visitors underlies Romes beautiful vibe and true hospitality. 
Facebook memories are keeping me happy and during lockdown I actually have time to remember why I love certain places, like this stunning hotel in the heart of Rome, but don't be fooled by the exterior – inside this hotel is avant~garde and true Italian flair and contemporary design.
La Griffe Roma MGallery Collection
Rome, Italy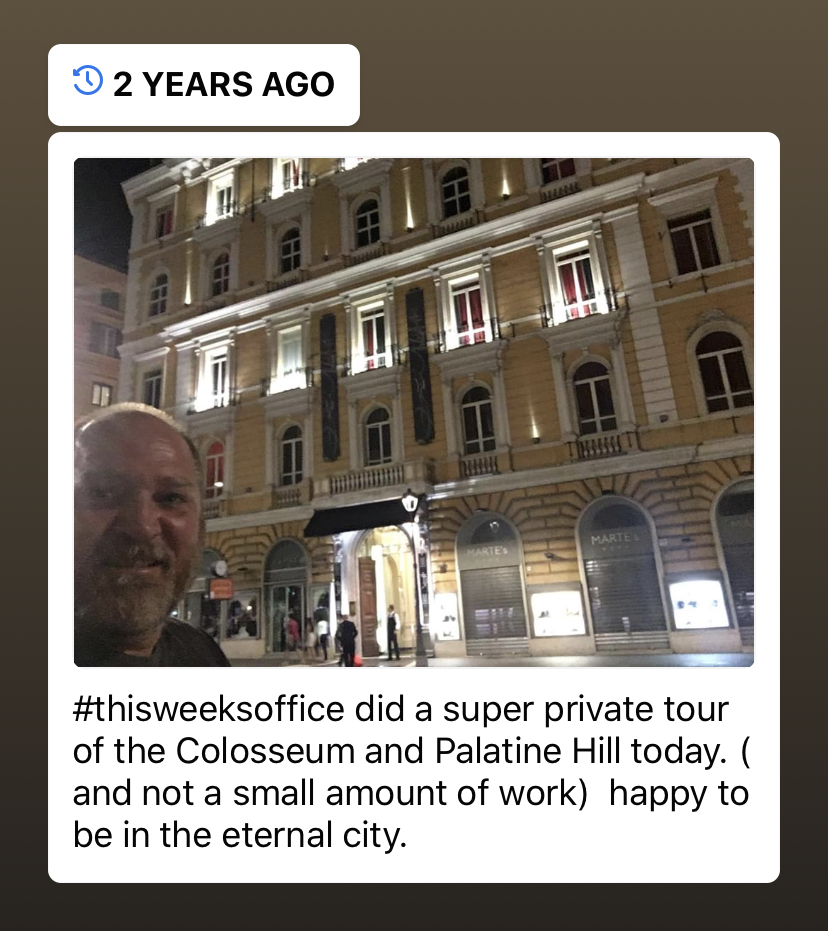 I last stayed here in Summer 2018 and it is still one of my favourite hotels in the eternal city.
confession and disclaimer: I have an eclectic appeal when it comes to accomodation… I'd often choose a 2* hotel in a stunning location (like Angers, France) over a high end hotel further out. (To be *right there* in the thick of it you see) Yet, in other cities there are true gems, 5* stunning hotels like the Nemzetti in Budapest…. there are cities that are known to be expensive overall, so I have BOTH the high end AND a budget options in many places. Talk to be about the style of this hotel.