Māori culture info
Ed @ Go West Travel has some great information on Māori tourism ideas for visiting Aotearoa-New Zealand
New Zealand has a long history of Māori tourism, and Māori are increasingly utilising tourism to preserve and promote their culture and create a more prosperous future for their people.

These initiatives are also assisting in the preservation of the natural environment of Aotearoa.

New Zealand was home to the Māori people for thousands of years before the first Europeans arrived. Recognised as the tangata whenua (or people of this land) Māori have a unique Pacific culture and world view with a strong emphasis on hospitality and respect for the natural environment. Meeting and interacting with Māori New Zealanders gives visitors an authentic insight into the country, its people and culture.

Māori tourism covers a wide range of experiences from walking tours through ancient forests to seaside meanders, wildlife encounters, hunting, fishing, dining and art experiences to the classic cultural shows found in Rotorua, where Māori tourism began in the days of early European settlement and fascination with the culture. 
Manea Footprints of Kupe, Hokianga
New Zealand's newest Māori cultural experience, Manea Footprints of Kupe, introduces the most ancient of Māori stories. It was on the shores of spectacular Hokianga Harbour that Kupe, the fabled Polynesian navigator, first stepped ashore on Aotearoa, and Manea Footprints of Kupe recounts that fascinating story. Opened in December 2020, this immersive cultural encounter celebrates Kupe's voyages and journeys. Guided by descendants of Kupe, ancient stories come to life with a powhiri (formal welcome) and via theatre, live performance, artworks and multimedia special effects.
https://maneafootprints.co.nz/
Footprints Waipoua – Northland
Fascinating guided tours are also available in nearby Waipoua Forest. Footprints Waipoua takes visitors on day and night tours through a majestic forest to encounter 1000-year-old living giants, like Tane Mahuta (Lord of the Forest), while telling legendary stories, sharing cultural insights and bringing the unique natural environment of the forest to life. https://footprintswaipoua.co.nz/
Waitangi Treaty Grounds – Bay of Islands
On the beautiful shores of the Bay of Islands, Waitangi Treaty Grounds is rich in history and stories of the momentous events which shaped this modern nation. Cultural performers 'Te Pitowhenua' give a spine-tingling introduction to Māori culture at the spectacular carved meeting house, Te Whare Runanga, which includes a challenge, music, haka and performance arts. The grounds are also home to the Treaty House, a museum, and the world's largest carved war canoe (waka taua). https://www.waitangi.org.nz/
Whakarewarewa Living Thermal Village – Rotorua
Whakarewarewa Living Thermal Village is a Māori tourism product with a long history on the global stage. It was one of the first places where Māori guides welcomed international tourists to their world. An authentic Māori village set amidst steaming vents and bubbling hot pools, the village tour allows visitors to experience the customs, pre-European traditions and way of life of Māori people in an outstanding natural environment. https://whakarewarewa.com/
Wairākei Terraces – Lake Taupo
Wairākei Terraces, just north of Taupo town, is a cultural and wellness themed eco-tourism attraction located on a sacred site where natural hot springs were traditionally used by Māori for bathing, healing and recreation. The adults-only spa facility has a series of beautiful cascading silica terraces for bathing, therapeutic indigenous spa treatments, and Te Kiri o Hinekai Pool, known world-wide as the Honeymoon Pool which is revered for its healing powers. http://www.wairakeiterraces.co.nz/
Waimarama Māori Tours – Hawke's Bay
For Māori elder Robert MacDonald sharing his culture is all about preserving it, passing on understanding and building a future for his descendants. His people have lived at Waimarama Beach (45 minutes from Napier) for seven centuries and his 'A Day in the Life of a Māori Elder' tour is shaped by the everyday life and activities of the small community. It might include a visit to the tiny local school, lunch at his home, where he will introduce guests to his ancestors whose photos line the walls and a visit to Hakikino (the hilltop fortified village) to plant a tree.
Kapiti Island Nature Tours – Kapiti
Kapiti Island is a protected nature reserve, north of Wellington. The island is home to New Zealand's most endangered and rare birds such as little spotted kiwi, kākako, saddleback and stitchbird. Kapiti Island Nature Tours is run by two generations of the Barrett family whose iwi (tribe) and whānau (family) have been living on Kapiti Island since the 1820s. They work in collaboration with the Department of Conservation, offering birding and nature day tours, as well as overnight stays with night-time kiwi spotting walks. https://www.kapitiisland.com/
Whale Watch – Kaikōura
Home to a unique ocean environment with an astonishing variety of marine life including sperm whales, dusky dolphins, fur seals and albatross, Kaikoura – on the South Island's north-eastern coast – is an unforgettable and spectacular location to experience eco-tourism. Established more than 30 years ago to create local employment, Whale Watch Kaikōura has become one of New Zealand's most successful Māori tourism businesses and a globally recognised award-winning eco-tourism venture.  https://www.whalewatch.co.nz/
Dark Sky Project – Takapō /Lake Tekapo
Take a guided tour of the universe and learn about Māori culture at Ngai Tahu Tourism's Dark Sky Project on the shores of Takapō /Lake Tekapo and in the heart of the Aoraki Mackenzie International Dark Sky Reserve. Guides take visitors through a multi-media introduction and exploration of the night sky via hands-on experience of telescopes and astro-photography.
https://www.darkskyproject.co.nz/
Horizon Tours – Dunedin
Discover the beauties of the dark skies of the Otago Peninsula and enjoy Māori manaakitanga on Horizon Tours' Southern Skies Stargazing Tour. Local guides tell tales of the celestial bodies on these small group tours while guests are tucked up warmly, under cosy blankets on reclining chairs enjoying an expansive perspective of the heavens above.
https://www.horizontours.co.nz/southern-skies-stargazing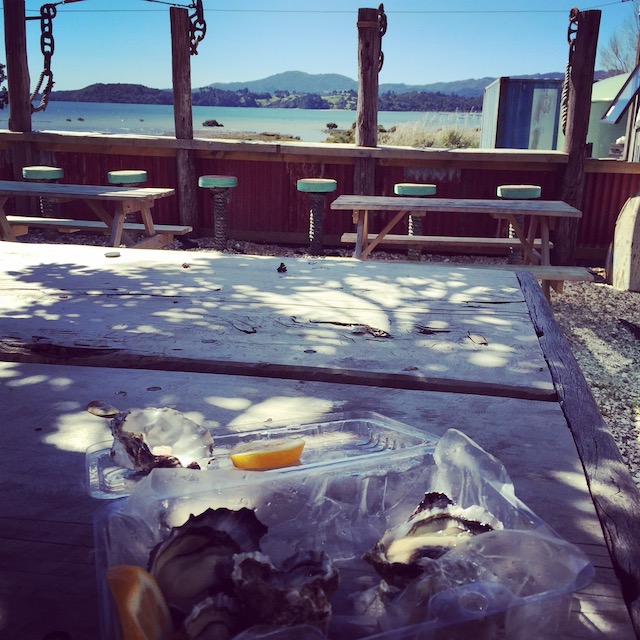 Ed from Go West Travel is a New Zealand Tourism Gold Expert. This means he is very knowledgeable about Aotearoa-New Zealand. Growing up in the central North Island in the fascinating geothermal areas of Rotorua, Waimangu and Waiotapu gives him inside knowledge for Aussie customers to get the little extra tips to make a great trip even more special. Ask about 'secret spots', Te Waihou Walkway and the Zealong Tea Estate for starters or the Coromandle Oyster Co.