Nothing says Valentine's Day quite like fine cuisine, vineyard views and sparkling wine. No matter where you live, you don't need to venture far to find your own romantic piece of Bordeaux, right here in regional Australia. I have top state-by-state tips for a Valentine's Day escapade to set the heart aflutter.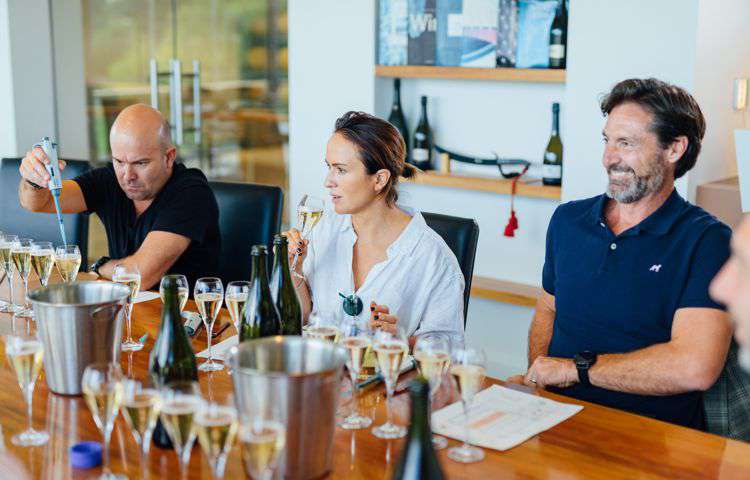 TASMANIA
WINEMAKER'S SECRET ART – $490
make your own sparkling wine
"Tasmania confidently holds its place as Australia's sparkling capital" and "arguably the greatest region for sparkling wine anywhere in the world outside of Champagne itself". Tyson Stelzer International Wine Communicator Of The Year 2015.
Go behind the scenes and tour the Josef Chromy winery and learn the how traditional method Sparkling wine is made. The art of making sparkling is explained (and tasted along the way) from base wine to corking and wiring. The tour commences at the Cellar Door and takes in the history of the vineyard and the Tasmanian Wine Industry. Guests will be taken through the sparkling wine making and disgorging process, then work with the winemaking team in the laboratory to choose and add the liquour, the final step in sparkling wine making. Each participant will produce a bottle of sparkling to their own taste to enjoy on the day and may order sparkling wine at their own dosage rate to be sent following their visit. Guests conclude with a 2 course lunch matched with wine and a complementary tasting.
LOCATION
Josef Chromy Cellar Door
370 Relbia Road, Relbia, TAS
Includes: 2 course lunch with matching wine, guided sparkling wine making tour and session, bottle of sparkling wine made to your own taste to enjoy on the day, opportunity to order a larger quantity of your sparkling wine (extra cost)
---
Book an ULTIMATE WINERY EXPERIENCE with Go West Travel today, and get exclusive benefits and discounts.