White-knuckle adventure is never far away in New Zealand.

But for some travellers, the idea of jumping headfirst off a bridge or freefalling from 12,000 ft is a step too far out of their comfort zone.
For those who prefer to remain attached to the ground (or at least to a wire, boat or inflatable ball), here are some alternative – but still equally exciting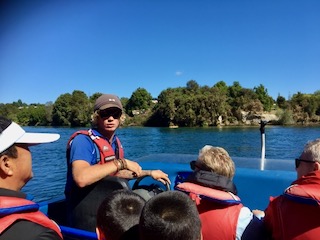 Guaranteed to get your heart pumping but without the need to jump off a ledge or bridge, jet boating is an adventure for all ages. Developed in the 1950s by New Zealand farmer William Hamilton to navigate shallow rivers, enterprising Kiwis soon realised how it could double up as an adventure activity. Power through narrow river gorges in Queenstown, get up close to the thundering Huka Falls in Taupō or skim across clear braided rivers in Canterbury. Your driver will now doubt throw in a few 360-degree spins to amp up the adrenaline.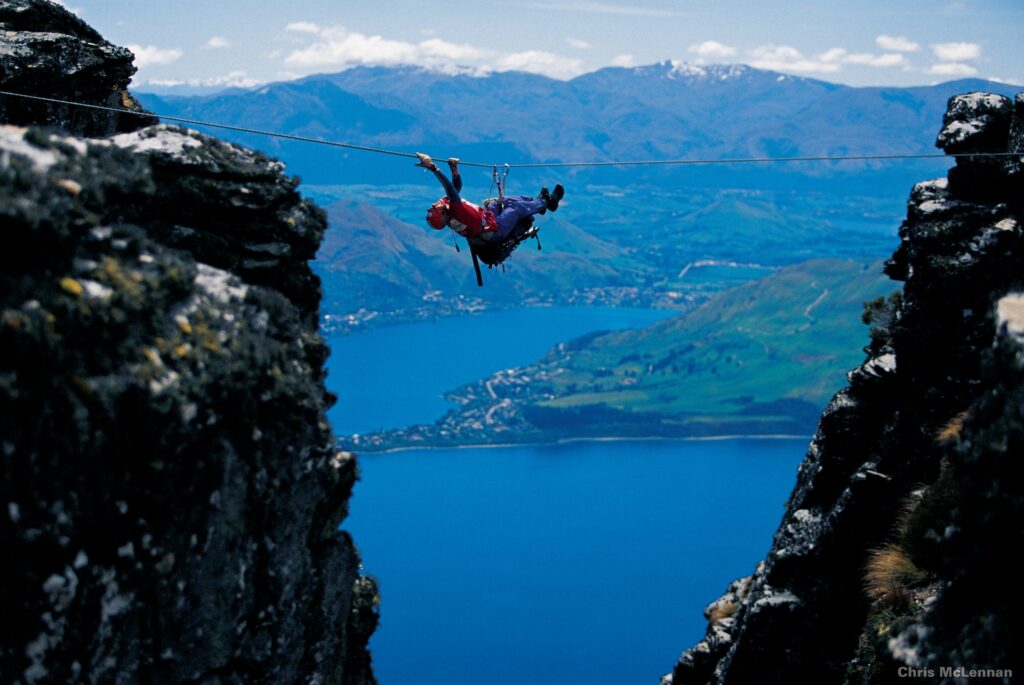 Rotorua Canopy Tours' guests travel the tree tops on walkways attached to the trees and zip lines that fly like the birds. Stepping off a platform into the void takes a bit of nerve but it's also a beautiful way to experience the forest and the wildlife that this business is actively working to protect. Queenstown's Ziptrek is another hair-raising zipper, with breath-taking lake and mountain panoramas as you fly through the air on the world's steepest zip line, dropping 30 storeys at up to 70 km/h. More on zipling adventures here.
For family thrills, Cable Bay Adventure Park near Nelson has the thoroughly terrifying Skywire. Hop on board, four-at-a-time, strap on the 5-point harness, and swoop down the world's longest zip line, a kilometre of gravity-assisted free-wheeling, reaching speeds of up to 100kph.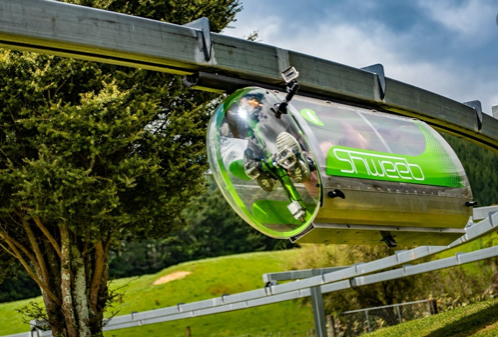 Take another classic Kiwi invention for a spin – climb inside a giant ball and roll down a hill. Among Rotorua's mix of adventure activities is Zorb – this iconic activity is a must-try if you're in the region enjoying its renowned geothermal wonders. OGO's new Mega Track is the world's longest, fastest, steepest giant-inflatable-ball-rolling course and nearby Velocity Valley features the monorail cycle Shweeb Racer and a choice of other fast action rides.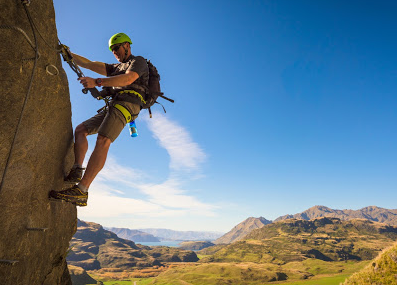 Wildwire Wanaka's waterfall climb conveniently comes in three thrill levels, climbing a via ferrata system of cables, rungs and bridges fixed to the rock. The highest 450-metre climb, Lord of the Rungs, includes a 6-metre waterfall and a helicopter descent. No climbing experience? No worries, if you can climb a ladder you can do Wildwire, supported by trained guides and secured with safety equipment.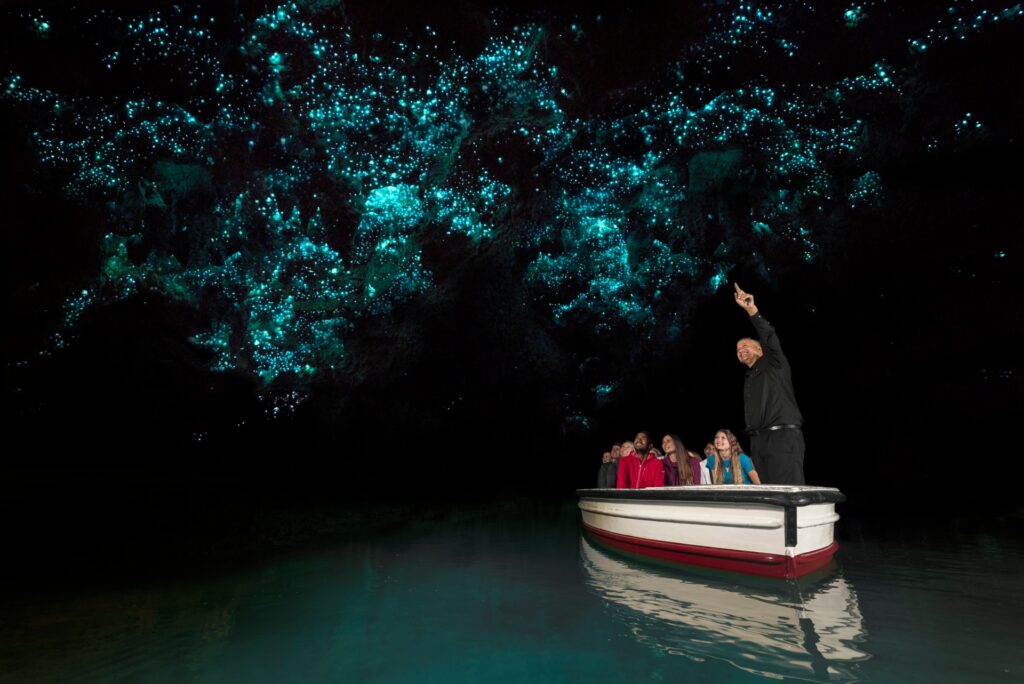 Spelunkers (cavers) say that New Zealand has some of the most challenging and spectacular caving systems in the world, but even first-time cavers can enjoy our underground scenery.
Walk or float (black-water rafting as it is referred to) through the spectacular Waitomo Caves or cruise across beautiful Lake Te Anau and join a guided adventure underground to the glowworm grotto.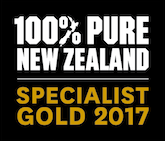 Go West Travel is a Gold Specialist