100% Pure
Eds inside info on some of New Zealand's best art experiences
Visitors on the art and culture trail in New Zealand should prepare for the unexpected, along with intriguing insights into a country and its people.

Art comes in many shapes and forms and can be a deep insight into a country and its people, and the New Zealand art scene is no different. Whether it's larger-than-life graffiti-inspired street art to a gallery masterpiece, to classic or a unique cultural work, wherever you go throughout New Zealand there's a trail of creativity to be discovered with a unique story.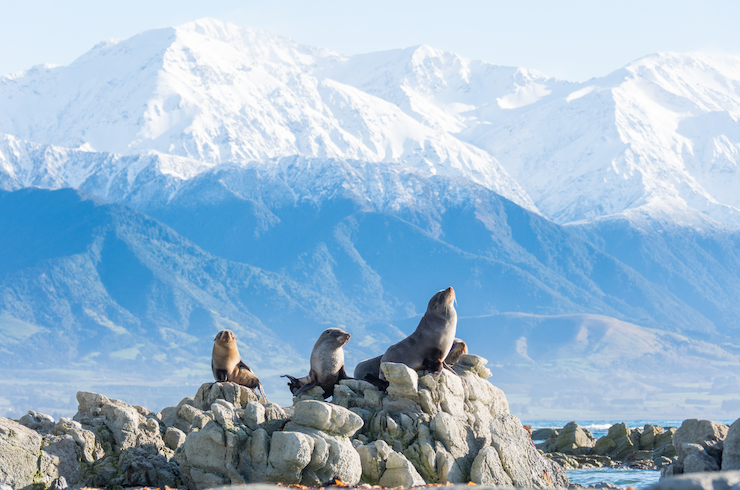 Auckland Art Gallery / Toi o Tamaki
Auckland Art Gallery / Toi o Tamaki occupies one of Auckland's iconic buildings, a blend of heritage and contemporary architecture that is home to the largest permanent collection of New Zealand art. Notable, and certainly larger than the average, Ralph Hotere's 'The Flight of the Godwit' – is a 60-foot mural that once greeted arrivals at Auckland International Airport.
Sculptureum, Matakana
Just north of Auckland in the coastal Matakana district, Sculptureum is another outstanding private collection that is open to the public. Works on show include pieces by Cézanne, Chagall and Rodin, along with others by New Zealand artists, all set in lovely gardens and with an on-site cafe.
Mine Bay Māori Rock Carvings, Lake Taupo
Sail or kayak to one of New Zealand's most impressive artworks, the Mine Bay Māori Rock Carvings and learn about the equally extraordinary story behind them. When master carver Matahi Whakataka-Brightwell completed the 10-year training course with his Maori elders, he came to Lake Taupo to mark the occasion on his grandmother's land. The main carving is of his ancestor Ngatoroirangi, a visionary Māori navigator who guided the Tūwharetoa and Te Arawa tribes to the Taupō area over a thousand years ago.
Toi Art at Te Papa, Wellington
Toi Art at Te Papa, on the Wellington waterfront, is the country's national art collection. Housed within Te Papa – National Museum of New Zealand, the series of galleries features long- and short-term exhibitions including visiting international exhibitions and important works by many of New Zealand's most renowned artists.
Christchurch Art Gallery – Te Puna O Waiwhetu
A central city landmark, the Christchurch Art Gallery is a contemporary architectural statement of undulating glass and metal, topped off with an impressive 46-metre neon artwork 'Everything is going to be alright' that lights up the city at night. For a while after the 2011 earthquakes, the building served as the city's emergency centre but it's now back to its original status housing a large collection of New Zealand art.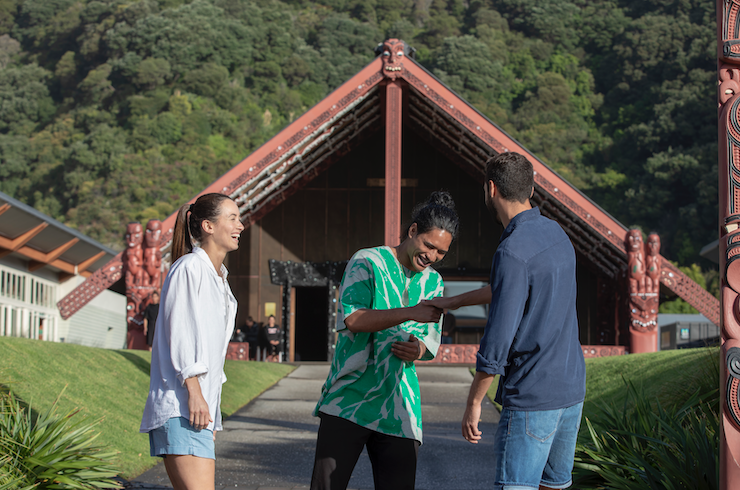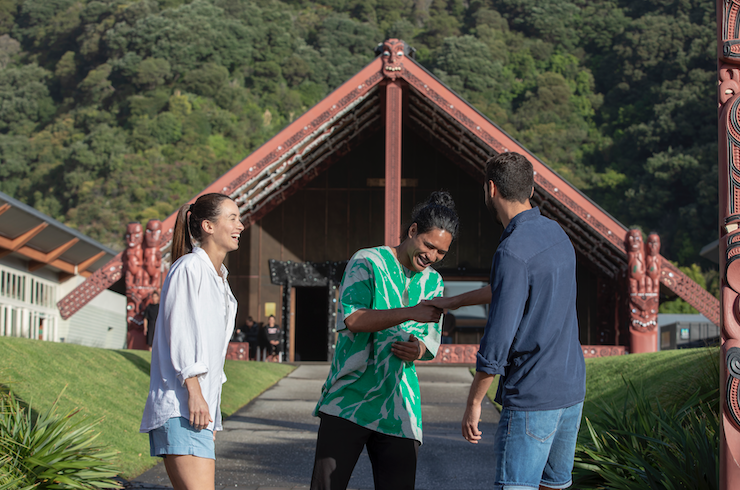 New Zealand Māori Arts and Crafts Institute, Rotorua
Primarily based in Rotorua, New Zealand Māori Arts and Crafts Institute (NZMACI) is the home of the national schools of carving (including pounamu and bone) and weaving. The Institute aims to encourage and promote all types of Māori arts, craft, performance and culture. It is set in an active geothermal valley of geysers, hot springs and bubbling mud pools.
Street Art, Christchurch & Dunedin
Christchurch's city centre has seen a colourful transformation in recent years. The city boasts more than 50 major murals and is now one of the biggest street art scenes in the southern hemisphere. Visitors can explore a 'street art trail' and experience the city's regeneration through the spectacular artworks along the way.
Dunedin city also has an impressive Art Trail with 28 vibrant works that explore the city's historic and creative influences, mainly on walls around the old warehouse precinct. 
Gibbs Farm, Kaipara Harbour
Wrapped around the ever-changing Kaipara Harbour lies Gibbs Farm, a private collection of gigantic outdoor sculptures from some of the world's most prolific artists, including works by Anish Kapoor, Len Lye and Andy Goldsworthy. The sculptures have each been specifically commissioned for the vast farm park and are, in most cases, the largest ever created by the artist. There are a limited number of open days, and some exclusive private art tours to visit the farm.
Len Lye Centre / Govett Brewster Art Gallery, New Plymouth
An eye-catching undulating mirrored edifice in central New Plymouth, the Govett-Brewster art gallery and Len Lye centre honours a pioneering filmmaker and kinetic sculptor. It is New Zealand's first institution dedicated to a single artist and provides a permanent home for a collection of more than 18,000 items. The building itself is a magnet for photographers and echoes Len Lye's use of metal in many of his kinetic sculptures.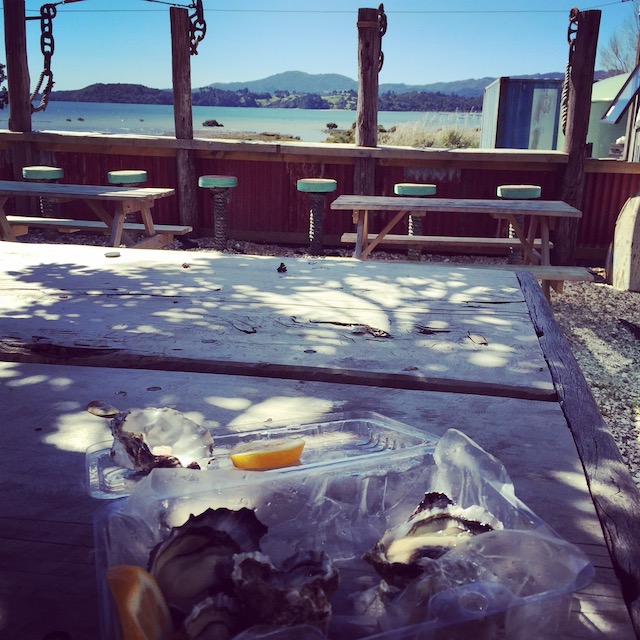 Ed from Go West Travel is a New Zealand Tourism Gold Expert. This means he is very knowledgeable about Aotearoa-New Zealand. Growing up in the central North Island in the fascinating geothermal areas of Rotorua, Waimangu and Waiotapu gives him inside knowledge for Aussie customers to get the little extra tips to make a great trip even more special. Ask about 'secret spots', Te Waihou Walkway and the Zealong Tea Estate for starters or the Coromandle Oyster Co.